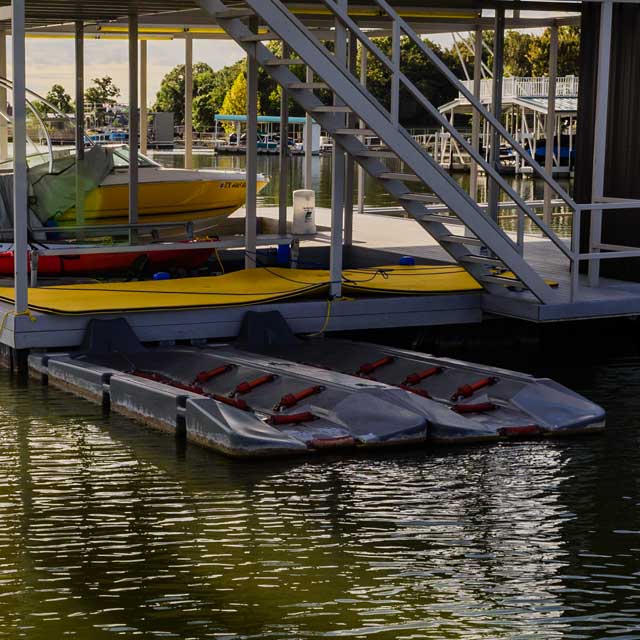 Attach Jet Ski Docking to fixed or floating docks
Connect to floating or fixed docks with the selection of accessories and anchoring options. The Connect-A-Port / Dandy Dock comes in five colors options to match your dock.
This Jet Ski Port can be installed to virtually any floating or fixed docks. Floating dock installations will use a set of metal hinges while fixed dock installations will use 2" poles and pole connectors. Need a little more floatation for your Port or extra walkway?
"We are extremely satisfied with both Dandy Dock's quality and attention to detail. The installation was easy and they function great!" - Brian Steinfeldt - Gary, TX